We are what we repeatedly do. Excellence, then, is not an act, but a habit.
 (Aristotle)
At the Office of International Programs and Development (OIPD), we believe that everyday creates a new opportunity for us to push the bar of excellence further up. Our task is to make those that walk through our doors feel welcomed, inspired and able to belong whilst celebrating the diversity they bring to the table. Whether you're coming into GIMPA or going out to visit our partners, our work shows its excellence in removing the Barriers/borders.
The Office of International Programs & Development (OIPD) was set up in May 2010 as a response to GIMPA's expanding programs with external and international Universities, agencies and other institutions since 2005. The need became even stronger with the vision of GIMPA to move "From Excellence to Greatness". GIMPA has always had engagements with the international community however, the rising demand of such engagements propelled the need to establish a platform that would coordinate all international programs and events on behalf of the Institute.
The vision of the Office is to cultivate and nurture the growth of global partnerships with Universities and agencies of GIMPA on the global map and to provide our students and faculty with an international experience in education in our fields of competence (Leadership, Business Administration and Management) whilst exploring new trends around the world.
Our mission is to ensure that all faculty, students and staff obtain an international experience through our global partnerships and alliances.
To this end ,we promote, assist and coordinate all international activities throughout the Institute. Functions of the Office include;
Working together with students, faculty and staff members to enhance GIMPA's role as an international institute of education and research in Africa.
Coordinating the Institute's comprehensive linkages with selected higher education institutions, agencies and departments outside the country.
Engaging partner institutions to explore our research potential in collaborative efforts on global issues and faculty training programs as required.
Organizing and conducting study/internship abroad programs.
Providing various services and advice to international students, scholars and all stakeholders of GIMPA.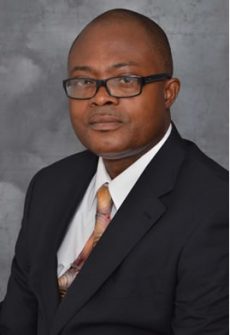 PROFESSOR PHILLIP DUKU OSEI- Deputy Rector of GIMPA.
He oversees the activities in the Office of International Programmes and Development.  He received his Ph.D in Government from the University of Strathclyde. His research focuses on experiences and representations of institutional development, policy analysis, change management, monitoring and evaluation and public service management. He had participated in, interdisciplinary consultancy assignments in Jamaica, German and the Caribbean Community.  He has been commissioned by organizations such as UNDP, Danida, GmBH Germany and Ministry of Labour and Social Security in Jamaica to undertake research in social service performance improvement, change management, local government funding, leadership development and process improvement.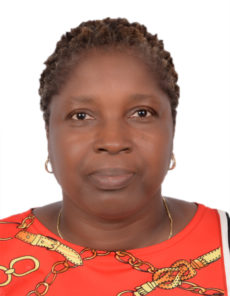 DR. FANNY ADAMS QUAGRAINIE-Coordinator of International Programmes and Development
She is the main Administrator of the Unit, She assists the Deputy Rector with the general supervision of staff and providing support services for all categories of international students.  She holds a PH.D  in Development Studies from the University of Cape Coast. She has over twenty years of experience in tertiary education. Her contribution to enhancing the activities of GIMPA  in engaging in various consultancy assignments as well as being instrumental in the setting up of the Tema Satellite Campus. All her administrative work in GIMPA aims at ensuring that the expectation of students are met. Fanny is committed to providing both local and foreign students with opportunities to obtain an international experience as part of their studies as well as grow diversity of students participating in an international experience. Dr. Quagrainie lectures in foundation of Entrepreneurship and Small Business Management.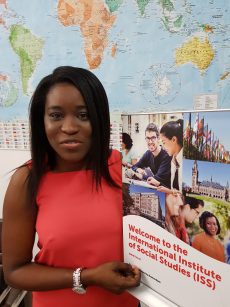 VERONICA OSAFO DANQUAH- Assistant Registrar of the OIPD.
She has a Master's in Public Administration from GIMPA School of Public Services and Governance, 2014 and holds a Bachelor's degree in African studies, University of Cape Coast, 2009. She is also the International Coordinator for TEN Ghana. Veronica works hard to ensure a high level of excellence and efficiency from her staff, placing the Office in a competitive lead. She is dedicated to ensuring a smooth interaction between partner Universities and GIMPA.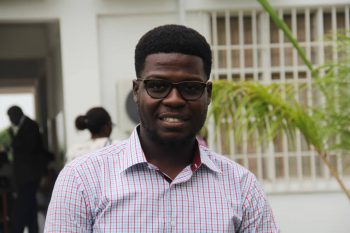 ADOM GODFRED NII NORTEI- Administrative Officer, OIPD.
He holds a Bachelor of Science in Information Communication Technology from the Accra Institute of Technology (AIT). He has three years as the International Liaison of GIMPA International Programmes Office. He joined GIMPA in August, 2015, to assist in marketing the University. He handles all issues concerning international students, resident permits and visa extensions. Adom is passionate about the students welfare and academic progression, thus he works to enhance the University's relationship with various partners in Ghana and abroad